WE EXIST TO HELP ENTREPRENEURS ACHIEVE THEIR DREAMS
It's been our mission since day one.
We're an agency of entrepreneurs. We know what it's like to run an ecommerce business. Because we have. And still do. Like you, we've taken 3am calls with overseas suppliers, haggled pennies off pick-and-pack fees, watched something grow and thrive against the odds. Whether you dream of transforming the world or turning a profit, our success depends on your success. That's why we define success by dreams achieved: future realities you want to create.
wE DON'T COMPETE, WE DOMINATE.
Direct response marketers that understand what a full-funnel strategy is.
PASSION

PASSION
We're passionate about what we do and the industries we serve. We're also passionate about helping reduce your risks and costs and improving business outcomes beyond your wildest dreams. Solvexmedia is driven to tell the stories of the incredible brands, services, solutions, and products that push professional industries forward.
CREATIVITY

CREATIVITY
You have to be creative to be a great marketer. Fortunately, we have teams of creative individuals at every level of our organization. We don't want to do the same thing everyone else does or use the same formulas and strategies. Solvexmedia creates new concepts that break - and move - boundaries. Our creativity helps clients meet their goals - and imagination makes us feel alive.
FAMILY

FAMILY
We're a family here at Solvexmedia, and we're committed to supporting each other both in the workplace and outside of it. It's part of our culture, and part of what makes being a part of Solvexmedia more than just a job. We extend that same sentiment to our clients as well. We're also parents, husbands, and wives, with each of us having a family of our own. Take your child to work day is a big deal at 4B!
OPENNESS

OPENNESS
We keep our minds open so we can do our best work. And we're not afraid of taking risks. After all, great marketing is bold, innovative, and often disruptive. No idea is a bad idea until we've tested, modified, and analyzed our concepts, campaigns, and results. Solvexmedia approaches every project through the eyes of a child - always learning, always observing, and constantly evaluating to get the best results.
INTEGRITY

INTEGRITY
We hold ourselves to the highest standards of integrity in all our actions, from our work to the treatment of our clients. That includes a commitment to full transparency of our activity and reporting. We strive to do the right thing, despite financial consequences, in all cases and at all times. It's the only way we can sleep at night!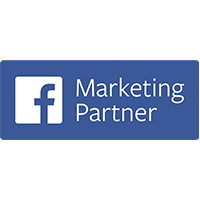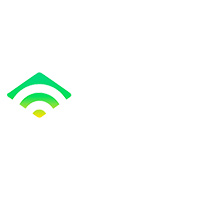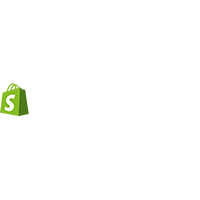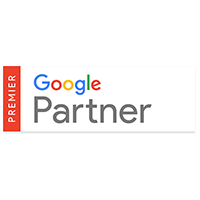 19624 day ago
"They're hungry to be the best partner and push us to do better as an organization."
The deliverables and results exceed the partner's expectations and that's reflected in high-performing metrics. Solvexmedia implements active listening and thoughtful responses when replying to the partner's clients. They're agile and fluid in pivoting to changing priorities and deadlines.
Harold Powell
19624 day ago
"The multi-talented team members of Solvexmedia closely worked together."
The client is happy with Solvexmedias service. They sought feedback from the client with a smooth workflow throughout the engagement. Moreover, they were assured that they were of high priority with responsive communication. Their diverse talents have also brought complex solutions for them.
Roger Turner
19624 day ago
"I really liked how they worked with us."
Thanks to Solvexmedia's help, the client tripled their follower base as well as a spike in email leads. The team instituted an effective workflow, shared useful knowledge with the client, and responded in a timely manner. Also, they always had the right answer to questions.
Oliver Pelletier
654 day ago
"The most impressive aspect is that Solvexmedia was able to understand our concept and image."
Solvexmedia delivered a professional, robust, and visually appealing website that has clean wireframes and is easy to navigate. The team has strong content writing and communication skills. In addition to having a seamless project management process, they offer valuable suggestions.
Anthony Rose
655 day ago
"They're a one-stop shop for all of our digital marketing needs."
The client has been pleased with Solvexmedia's Marketing's services, describing their work as stellar. The team always provides great ideas and recommendations that align with the company's goals. They're also responsive, punctual, and supportive, making them an ideal partner.
Paul Vagoul
656 day ago
They went above and beyond to give me everything I asked of them
The website looks professional and contemporary, and the in-house team is happy with the customer service they received. Solvexmedia's expertise, commitment, and a can-do attitude helped them establish a seamless process and meet all needs.
Liam
655 day ago
"They've been very flexible with meeting our needs. They provide a great quality service for a very fair price."
The project was well worth the cost. Since the platform launched, the firm has received more qualified leads, resulting in a high ROI. Solvexmedia has a reliable and efficient system that has enabled them to complete the project quickly.
Paul Burton